It's been nearly a year and a half since one local shelter started raising funds for a new location and today, those efforts were celebrated.
After more than 30 years operating out of a single-family style house, the Aid For Friends homeless shelter will call a former city hall building home. Community members came together to celebrate the start of renovations at the new location.
Aid For Friends Executive Director BJ Stensland says, "It was a response from this community that said we need a safe place so people don't die out in the cold."
For 36 years the shelter's location was sufficient but that's not the case anymore.
Stensland says, "Two hundred and twenty-seven days since January 1. Only nine of those days we weren't at capacity or overflowing."
Stensland and the shelter needed the support of the community to raise the $800,000 necessary to make the new location possible.
Pocatello Mayor Brian Blad says, "We're excited about this. If you look at the old shelter, you know it's needed, you know this is progress and you know this is steps in the right direction."
The community is running the right direction but the relay isn't over. Of the money needed, $300,000 has been raised so far. The new location is large and every cent will be needed.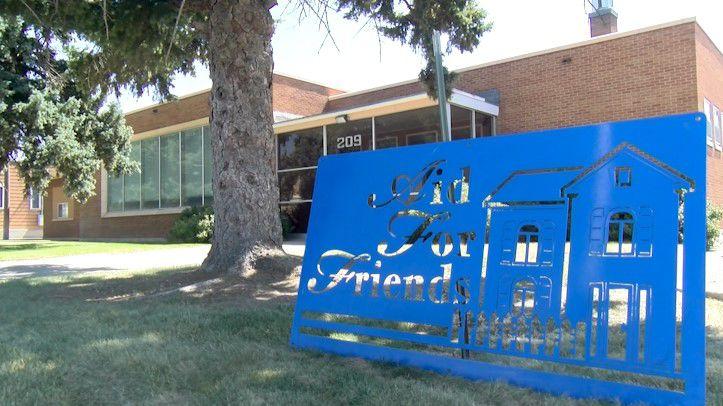 The building has had many uses over the years. One large room has a sign that reads: "Instruments Room." After renovations, that room will be used as a family area for those who stay at the shelter.
Making sure families have an adequate place to stay in the future is the reason another nonprofit organization got involved and will stay involved until the goal is met.
Idaho Housing and Finance Association Vice President of Housing Support Programs Brady Ellis says, "I hope there isn't a notion or belief out there that because we've purchased this site and we're starting the renovation that we're set on raising funds."
Stensland is grateful to all who have helped raise funds so far and reminds the community that this shelter is about getting people back on their feet.
She says, "We have seen people do things with their lives that they said, 'We needed this start.'"
To learn more about the aid for friends shelter, or how you can donate, visit: http://aidforfriendspocatello.com/