Want to be a Junior Brain Stormer?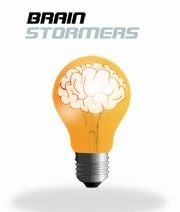 While The Idaho Foodbank has not yet directly been impacted by the government shutdown, this could change in the coming weeks when SNAP benefits run out.
Let's face it: Vegetables are not exactly comfort food! But we all know we need to eat more of them. So, I have 4 sneaky ways to add them to your family meals: Pancakes, pizza, fruit salad and chocolate cake!
Many of us have what we might call the "plastic bag drawer" at home, stuffed with grocery, convenience store and other bags. But now you can give those bags to a worthy cause.
On the first day of 2019, Bingham Memorial Hospital opened the doors to its new geriatric psychiatric care facility.
Have A Weather Pic You Would Like to Submit?