Weather That Works For You on Demand
Want to be a Junior Brain Stormer?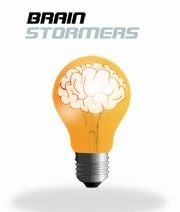 Over 100 kids came out for the 9th annual 'Kids Hot Rock & Jr. Mountain Bike Race' this weekend at the Portneuf Wellness Center in Pocatello.
On Saturday, June 22, 2019, at 7:52 a.m., Idaho State Police investigated an injury crash near the intersection of South 4th Avenue and East Center Street in Pocatello.
Organ donor families and recipients came together for the 5th annual 'Dash for Donations' 2-K and 5-K event at the Portneuf Wellness Complex in Pocatello on Saturday.
It's a first for Pocatello. It's a first for most of Southeastern Idaho. It's Pocatello Pride.