Meteorologist Michael Autovino's Morning Forecast for July 12, 2019
Another hot one out there today with showers and storms possible later this afternoon.
Want to be a Junior Brain Stormer?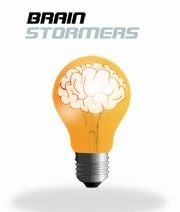 It's a Pocatello tradition spanning decades and preparations for the event start days in advance. Take a peak in the kitchen that makes the Greek Festival possible.
Information Provided by City of Pocatello
The following is a news release from the United States Attorney's Office:
The following is a story written and reported by Eric Grossarth of East Idaho News: