Meteorologist Michael Autovino's Morning Forecast For June 17, 2019
A mix of sun and clouds with scattered showers and thunderstorms possible this afternoon.
Want to be a Junior Brain Stormer?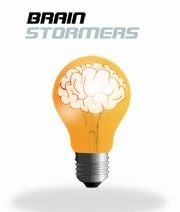 Bannock Peak Casino and Truck Stop Closure
On August 1, Idaho Fish and Game received a report of an injured mule deer in the backyard of a Pocatello home.
The annual Ice Cream Zoofari is this weekend, it's free movie night in Teton County, and six officers get sworn in with the Pocatello Police Department.
Today, Governor Little visited a new STEM school in American Falls. That school hopes to inspire its students to follow in J.R. Simplot's footsteps.