Ashley Turner - Pocatello
Want to be a Junior Brain Stormer?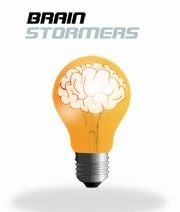 Something hairy is going on in Pocatello.
In another 'Proud to be Local' series, we meet up with a store owner in Old Town Pocatello.
The following is a story written and reported by Eric Grossarth of East Idaho News: 
If you've driven past the Museum of Idaho, chances are you noticed some orange cones and large equipment. KPVI News the Works for You digs into the new exhibit that signals the end of construction.