KPVI's Cesar Cornejo - Pocatello
Want to be a Junior Brain Stormer?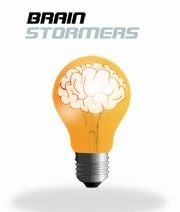 Weather Alert
...WIND ADVISORY IN EFFECT FROM 11 AM TO 9 PM MDT SUNDAY...

THE NATIONAL WEATHER SERVICE IN POCATELLO HAS ISSUED A WIND
ADVISORY, WHICH IS IN EFFECT FROM 11 AM TO 9 PM MDT SUNDAY.

* IMPACTS/TIMING...WEST TO SOUTHWEST WINDS WILL CREATE STRONG
CROSSWINDS ALONG NORTH-SOUTH ROUTES, RESULTING IN DIFFICULT
DRIVING CONDITIONS FOR HIGH-PROFILE VEHICLES AND VEHICLES WITH
TRAILERS. IN ADDITION, PATCHY BLOWING DUST WILL BE POSSIBLE,
ESPECIALLY ACROSS THE ARCO DESERT AND ALONG INTERSTATE 15 NORTH
OF IDAHO FALLS.

* WINDS...WEST TO SOUTHWEST WINDS OF 25 TO 35 MPH WITH GUSTS
AROUND 45 MPH LIKELY.

* LOCATIONS...LOWER SNAKE RIVER PLAIN, EASTERN MAGIC VALLEY, ARBON
HIGHLANDS AND MUD LAKE DESERT, SHOSHONE AND LAVA BEDS AREAS.
DRIVERS ALONG NORTH-SOUTH ROUTES, INCLUDING I-15 FROM NEAR
MALAD SUMMIT TO NEAR SHELLEY, HIGHWAY 39 FROM AMERICAN FALLS TO
STERLING, AND HIGHWAY 93/75 FROM JEROME NORTH TO NEAR TIMMERMAN
HILL.

PRECAUTIONARY/PREPAREDNESS ACTIONS...

A WIND ADVISORY MEANS THAT WINDS OF 30 MPH ARE EXPECTED. GUSTS
OVER 45 MPH ARE POSSIBLE. WINDS THIS STRONG CAN MAKE DRIVING
DIFFICULT, ESPECIALLY FOR HIGH PROFILE VEHICLES. USE EXTRA
CAUTION.

&&


Local pastor Jacqualine Thomas is more commonly known as 'Big Momma' in Pocatello.
Local firefighters pitch in to build a wall, a local DARE program gets a big boost, and help a family stay warm this winter.
The Eastern Idaho State Fair is one week away but beware of online-fair scams.
A popular paranormal show just shared their experience at a local school on Cable Television.