Terry Fenwick - Pocatello
Want to be a Junior Brain Stormer?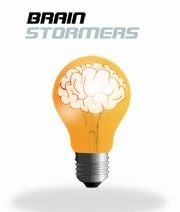 Information and Picture Provided by East Idaho News
IDAHO FALLS — A Soda Springs man was killed in an ATV crash in the 8 Mile Canyon area of Bear Lake County Wednesday.
This morning, the Idaho Falls Police Department hosted its first Beat the Heat event.
For 16 years, one group has brought bluegrass music to Bannock County at the annual Bluegrass Music Festival in Pocatello.